Vanclaron CHATS

Providing Support to communities
Vanclaron was originally set up by its current CEO, Dr Edith Iheama who, having been an NHS Public Health Practitioner herself, leading a range of health promotion programmes, found herself becoming an asylum seeker in the UK. Her experience from that process and the impact it had on her and her young family's mental health, led Edith to found Vanclaron to fill the gap in the community where there was no provision between clinical referral to NHS services and nothing. Edith specially realised that there were a set of issues facing certain communities, including refugees and asylum seekers, such as stigma, isolation, cultural barriers, language difficulties and gaps in mainstream services to meet the needs of those communities.
Our Courses
Courses coming soon
Your online Community for Health Awareness
Providing a variety of courses to help your health and wellbeing.
Our services and support are person-centred, culturally competent, faith sensitive, and non-clinical (self-management). We run a range of projects and activities aimed to support our target community to overcome barriers to emotional health and wellbeing, embed resilience and to raise awareness. We offer varieties of wellbeing oriented workshops, and 1-to-1 tailored support to individuals, along with Mental Health First aid and signposting to statutory mental health services where appropriate. We deliver courses aimed at reducing stigma, introducing selfcare and stress management.
We run Connected Communities and Art-full Wellbeing outputs which have been particularly popular during the pandemic, providing online activities which bring people together virtually and help to address loneliness and isolation.
Group work
Including, sewing / knitting, yoga, different types of dance, home workout, mindfulness and meditation.
Training
We run various community and public health education sessions including Chronic Disease Education (on diabetes, weight management, hypertension, kidney care, substance misuse, heart disease).
One to one consultation sessions with individuals
Our 1-to-1 tailored support utilises the 5 steps to wellbeing approach and mental health first aid.
Mentoring and leadership support for community and young people
We deliberately create volunteering, placement and employment opportunities for people.
CHATS Training & First Aid
1:1 mental health First Aid and online support, local activities & group workshops
Qualified Staff
Our staffs are qualified and regularly update themselves in their relevant fields.
Multiple Services
CHATS, 1:1 meetings, group workshops, Consultancy & Advice to BAME and many more ...
Group Workshops
Diverse range of groups workshop including health, anxiety, exams, bullying & mental health
Consultancy & Advice to BAME
Chronic disease & women's health training, substance misuse intervention & social prescribing
Access to Local Services
We provide the access to a wide range of local services
R 
"The session made me aware of issues and concerns which I never knew"
Alison Ridley 
"It is important for our country and its citizens for everyone to have a chance to learn skills and support themselves and each other."
David
"Session was really helpful and girls very kind"
Siany staff
"Normally satisfied, event useful, would like to attend event in future, would recommend to friends and family."
O
"The experience is awesome"
Paul Waters
Best of luck with the fund raising
Toby Nicholson
Keep up the good work it's important for refugees to have self esteem and support.
Andrew MacLean-Finney
Best wishes to the team & your participants from the Aviva protection team
L.K (weekly sessions for refugees)
The sessions are refreshing, because here I always feel stressed. Because of these activities, there are improvements in my wellbeing. 
Hassam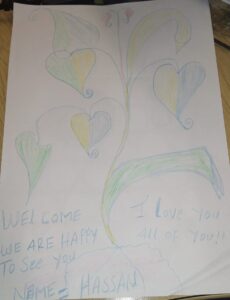 M
D
I like the activities from Vanclaron. I feel good because you are helpful and help when you don't know, and you are very helpful.
K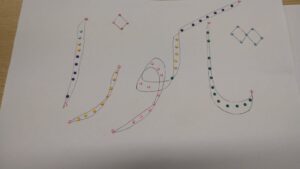 Peak District project participant
"The session was really impressive because I could see forests and could see how strong I am when I hiked up the mountain"
Peak District project participant
"It was educational because by hiking up the
mountain, any person can keep his/her health and it's an exciting activity"
Peak District project participant
"It changed my mood and got out all the tension"
Peak District project participant
"The session was really educational and I could see the natural resources and figure out how to protect an environment from erosion by planting trees"
Peak District project participant
"It was very helpful for me because it got me out of worry and confusion"
Peak District project participant
"It is so healthy for me. Thanks a lot for this chance, from the bottom of my heart"
Peak District project participant
"It really helped us to communicate and share
our ideas as we were introduced to new people"
Peak District project participant
"I love such a life and the trip with a group is nice"